The foundation Oír para Vivir was born after the president and founder of this entity, Mr. Nathanael Le Herisse, a French national living in the Dominican Republic since 2007, received the news that his daughter Nayely was diagnosed with profound deafness when she was 4 years old. From then on, every step to help his daughter became more and more difficult, since the Dominican Republic is still in the process of development in terms of care for the hearing impaired. Observing this reality lived in the country, Le Herisse decided to create the foundation Oír para Vivir, in order to help hearing impaired people who are in conditions of social vulnerability with the intention of providing them with the tools and means necessary for them to develop their abilities to the fullest and live normally.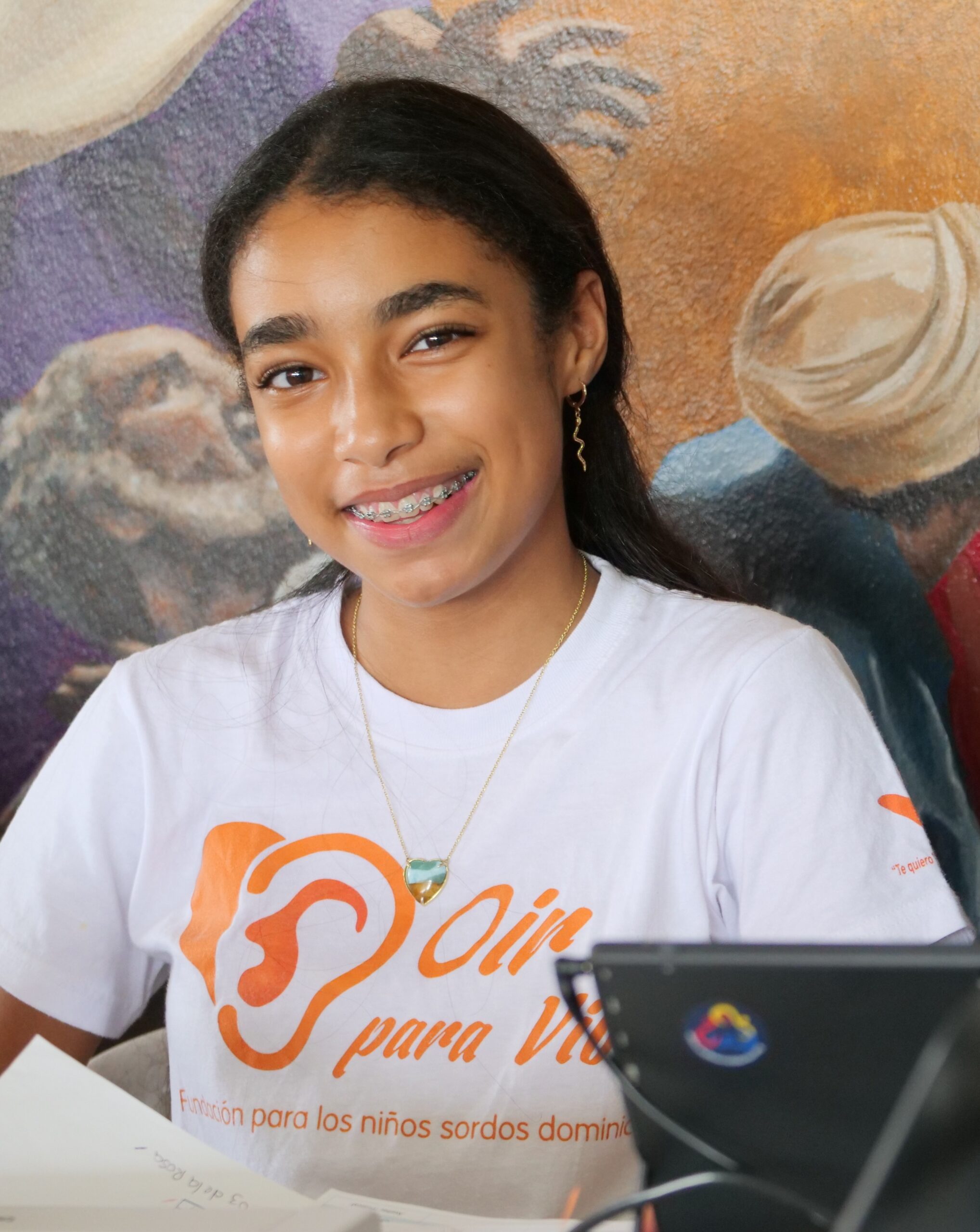 We believe in the inclusion of the hearing impaired. For that, we want to offer hearing aids and accompany this community during their development and their learning of oral language as well as sign language. We want to be part of the institutions in the Dominican Republic that work so that people with hearing disabilities have the same opportunities for development as people without disabilities. We want to be agents of change that work for a more inclusive society.
The mission of Oír para vivir is to provide people with hearing disabilities, who are in conditions of social vulnerability in the Dominican Republic, with the necessary tools so that they can develop their abilities to the maximum and therefore have a successful insertion in society.
Integrity: all funds raised, donations made, materials made available to us and any other element of this nature will be used and managed responsibly and with the sole purpose of carrying out our mission.
Teamwork: the integration of our staff with educational institutions, care centers for the hearing impaired, family members and other organizations involved in our program is our priority, since we recognize that the social insertion of hearing impaired people is something that requires support and the more organizations and sectors involved, the greater our reach will be.
Empowerment: we want to provide children, adolescents and adults with the necessary tools according to their disability, so that later on and having the appropriate foundations, they can develop autonomously and be productive entities for society.
Solidarity: our actions are oriented to provide support to people with hearing disabilities who are in conditions of social vulnerability without them having to give any kind of remuneration in return.
Quality service: provide optimal care to each of the hearing impaired people who are part of our program.